Our beginning…
---
The roots to SmartInsurance began as we searched for systems and technology to fill gaps in retail agency workflow. The goal was to improve the sales process and increase efficiency. While carriers recognize the need for  improved technology, they understandably develop it in their own self-interest. It's created to make it easy for you to do business with them exclusively, but it doesn't consider the workflow of your agency as a whole and the other carriers you represent.

Efficiency for agents shouldn't be specific to a single carrier or a management system. Personal lines comparative raters are now commonly available, and they serve to give independent agents an efficient process to quote numerous carriers within a time frame reasonable to the customer. Commercial raters that actually work are a little more challenging because of the nuanced underwriting and pricing complexities. Plus, due to the myriad of agency management systems, agency workflows are extremely unique from one agent to the next. The way we fill the gap is by developing and improving processes that facilitate the seamless flow of data and information across multiple platforms…whether its from your website (from any vendor) to a quote, application or management system. We use and integrate existing solutions where available and create new ones where they do not already exist.
In addition to inefficient quoting and sales processes, beating the proverbial bush to find customers can often be the most time consuming aspect for commercial Agents.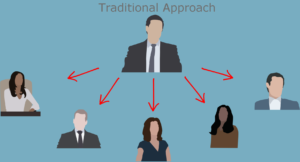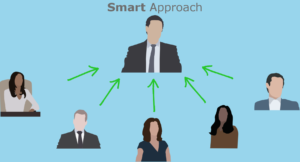 As a SmartPartner, we will provide pre-underwritten leads and customers right to your inbox. These leads aren't just a name and phone number, or sold to a half dozen other Agents to fight over. They are active customers who have received estimated pricing and would like to take action. This golden goose is a game changer.
We're currently beta testing and developing several new systems and platforms to improve agency workflow on literally every level. Sign up today as a SmartAgent (Free) and we'll notify you once we're ready to go live with each new platform.
---
SmartRisk is our Employer Resource membership which has a ton of great tools Agents can provide to small business customers which will really separate them from the rest of the pack. It includes state specific documentation such as sample certificates and contracts, common coverage and claim issues, OSHA recommendations, classification and audit support and more. As a SmartAgent, Partner or Free Member, you can register your applicants and we'll send them all these great resources immediately.  All of our SmartRisk members also receive access to our exclusive premium financing options which caters to small businesses premiums- including ghost policies and minimum premium assigned risk.